If you want to go camping but haven't had a very good experience in the past, or are a first time camper, we bring you a camping guide with rules that you should always follow. These rules can help you have a good experience and a truly relaxing trip.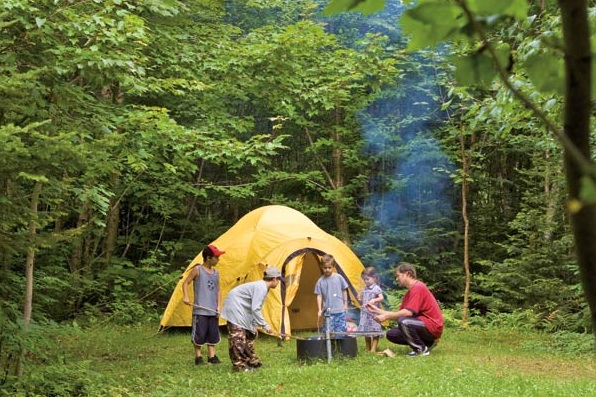 Courtesy-tourisme-gaspesie
While it is important that you know how to build a fire, or to hire camping gear such as a portable camping stove to keep you warm, and help you survive, it is essential that you put out all fires while you are sleeping, or are not on the campsite. This is because leaving fires lit can lead to forest fires, and might even attract attention of the wildlife.
Everyone enjoys a good, clean camping site, so when you are out in nature, make sure you clean up and don't leave behind any litter or trash. Leaving out trash is not only an inconvenience to future campers, but can cause harm to the wildlife in the area.
While driving to or from a campsite, it is always a good idea to not drive with the high beam lights on, particularly in the dark. This is because it can disrupt the sleep of the wildlife, especially at night time, and might even put you in danger.
Don't pack too much while going on a camping trip. While we like to prepare for contingencies, it is essential to ensure that you only pack the necessities.
Follow our guide and have a safe and enjoyable camping trip.