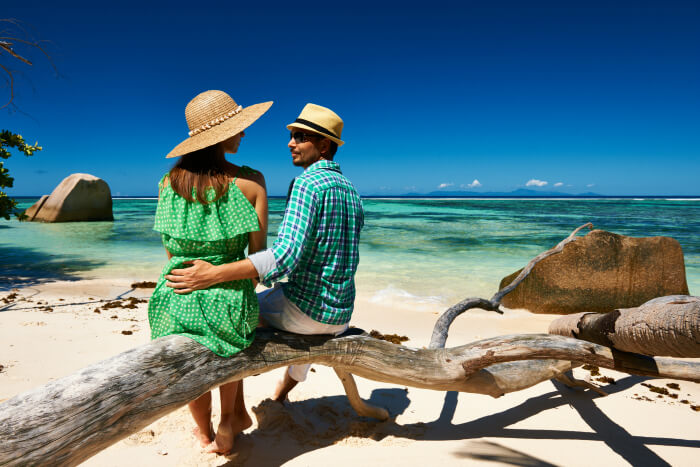 Courtesy-cloudfront
As the couple walks down the aisle after taking vows and kissing each other, dancing foot loose with family and friends. This is the moment the honeymoon begins, but in present days, couples have become so preoccupied with their work that have started editing the traditional travel period to fit their busy schedules. Some choose to leave days, weeks, and months after they've officially wed. There are some pros and cons to immediately leaving for honeymoon, few are as under;
1. No need to worry over post-wedding family plans- Travel plans of the entire family has to be dealt with, as who is leaving when, flights and see offs have to be well coordinated which is a challenging process for the newlyweds. They also have to manage farewell meet-ups and rides to the airport right after their wedding whereas leaving right away allows them a "pass" on handling these multifaceted plans. They are from all such drop-offs and see-offs responsibilities.
2. The smoothest and sweetest transition into married life- If the couple depart for their vacation right away, they right away go from the bliss of the wedding to the bliss of the honeymoon seamlessly, so the whole experience is incredibly fun and positive from start to finish.
1. The couple will be significantly be more rushed after the wedding ceremony.
2. They have to deal with packing hassles in tandem with pre-wedding tasks.
It is choice of the couples to decide about when to proceed on honeymoon and choose unique honeymoon destinations for themselves.